Mary Ann Blazer - Yellowsprings, Ohio accepting students
Lorena Brougher, DMA - Beavercreek, Ohio accepting students
Phone: 937-848-0108
E-mail: pianogardenstudio@gmail.com
Website: www.pianogarden.org
Teaching Experience:
I have been teaching piano for over twenty years and enjoyed every one of them, sharing my love for music to students in Zacatecas Mexico, Washington DC, and San Antonio, TX.
Degrees/Credentials: I hold a Doctorate and a Master degree in Piano Pedagogy from The Catholic University of America and a Piano Performance Bachelor from the Universidad Autonoma de Zacatecas in Mexico. I am a member of the Music Teachers National Association and State coordinator for Music Link Foundation.
As a classically trained pianist I like to include in my lessons the works of the Great Masters and I am particularly excited to share with my students my passion for American and Latin-American Music.
Susan Carlock - Kettering, Ohio accepting students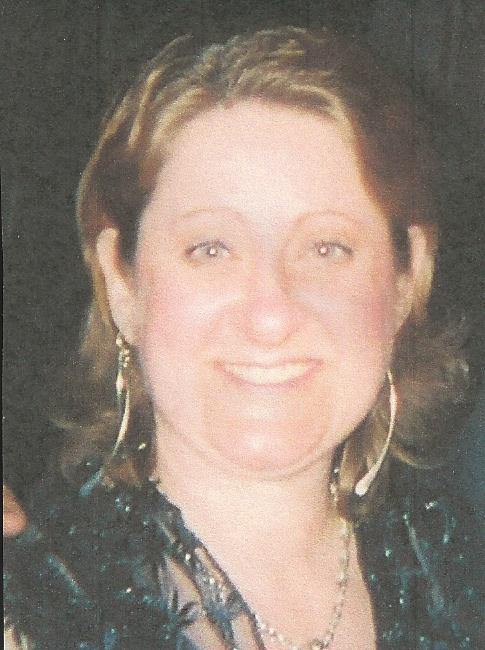 E-mail: Carlock22@gmail.com
Email for an interview and audition.



Susan Carlock (BME, MSEd) is a Studio Music Teacher, Collaborative Pianist and Church Musician. I am a member of the National Federation of Music Clubs, Dayton Music Club, Delta Omicron Music International Fraternity, and can be found in the Marquis Who's Who in American Educators. Previously teaching K-12 music in schools, I also served as an Adjunct instructor in piano and music education at Wright State University for nine years and pianist/musical director in the Theatre Department part time for 18yrs. Collaborative playing and directing all over the state was another venue most enjoyed!
Carlock Music Studio students have been chosen for piano Masterclasses with guest pianists such as Leon Bates and Christopher Durrenberger and have been selected for Honors programs, local and district recitals, conservatory piano summer camps, as well as OFMC State Competition. Susan's students have accumulated over 85 Gold Cup awards in the Ohio Federation of Music Club's Jr. Festivals in the categories of Piano Solo, Piano Concerto, Theory, and Hymn Playing.
Several of the Studio students participate in accompanying Jazz Band, choir, ensembles and musical at their schools and Worship Music Teams at their respective churches. Susan's vocal students have won collegiate music scholarships and two students have cut their own CD's. Two Studio students have won first place in NFMC National Music Essay Contest. Studio Composition students have achieved 1 st and 2 nd place in State and Regional Composition contests and have had their composition published in the State Jr. Composer's booklet.
Carlock Music Studio offers many opportunities for Studio recitals as well as outside recitals at other venues. There are two formal Studio recitals yearly plus an Annual Ensemble recital where students perform duets, trios, quartets, piano duos and double duos together. The main emphasis of Studio work is based on piano technique, theory, and standard piano repertoire. Other areas of interest are added at the student's individual proficiency level.
Students who plan to major/minor in music or theatre in college, should have a basic piano background! This is one of the specialties within the Studio.
Come and join me! You must have an acoustic piano (vs a keyboard) and commit to practice daily. Ages 6 – Adults. If you are an adult who wants to begin again, continue studying music or just "begin!" you are welcome! If you don't own/rent a piano, I can help you with that! Lessons are weekly and year around except for July.
E-mail me for an interview time! Together we can make America truly musical!
Christa Galey - Beavercreek, Ohio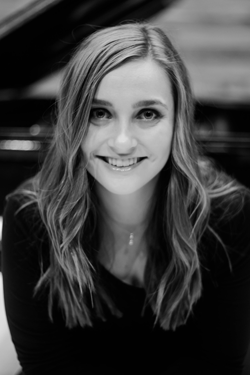 Phone: (801) 719-1467 (texts preferred)
E-mail: christagaleypianostudio@gmail.com
Teaching Experience:
Teaching Experience: Christa has been teaching piano lessons since 2012. Throughout college and graduate school, she maintained a small private studio where her students combined with other small studios to participate in recitals and group classes. Since graduating in April 2018, Christa is moving into teaching private piano lessons full time.
Christa has experience teaching beginning, intermediate, advanced, and adult students. Her favorite piano method to use is Faber Piano Adventures, but she incorporates other methods and supplemental repertoire into the lessons as needed. In addition to repertoire, her students learn music theory, ear training, and sight reading in their lessons each week.
Lesson Information:
Christa offers 30, 45, and 60-minute lesson packages depending on the age and skill level of the student. Her lesson packages include private lessons, group classes, and studio recitals. Her studio calendar follows the Beavercreek City Schools calendar, and she teaches summer lessons in June and July.
About Christa Galey:
A dedicated artistic pianist, Christa Galey is highly regarded as a performer, collaborator, and teacher. She has been called "an outstanding soloist," "a sensitive and empathetic collaborator," and her performances demonstrate "a healthy balance of artistry and poise." In 2015, Christa received the Mr. and Mrs. Roland Polsdorfer Award for her excellent achievement in piano performance. She won Wright State University's concerto competition in 2017; she won second place in the OMTA Graves Solo and Ensemble Piano Competition in 2017 and 2018; and she was a finalist in the 2018 Three Arts Scholarship Competition and WSU's 2018 Young Artist Solo Competition.
In addition to performing, Christa teaches students of all ages. In 2014, Christa received the Love Pedagogy Scholarship from Cedarville University, recognizing her outstanding performance as a pedagogy student and private teacher. In 2016, she received a full-tuition scholarship to Wright State University where she worked as a Graduate Teaching Assistant. As a GTA, she gained experience teaching undergraduate keyboard musicianship and music theory classes. She is certified through Music Teachers National Association (MTNA) and is a member of the Beavercreek Piano Teachers Association.
In 2018, Christa earned her Master of Music degree in piano performance from Wright State University, where she studied with Dr. Jackson Leung. In 2016, she received her undergraduate degree in piano performance and keyboard pedagogy from Cedarville University, where she studied with Dr. Chuck Clevenger and Mrs. Connie Anderson.
In addition to teaching and performing, Christa enjoys playing the piano with her church's praise team and working with her church's youth group. Her hobbies include reading, exercising, baking, and spending time with her husband, Daniel.
Carla Grossman - Beavercreek/other, OH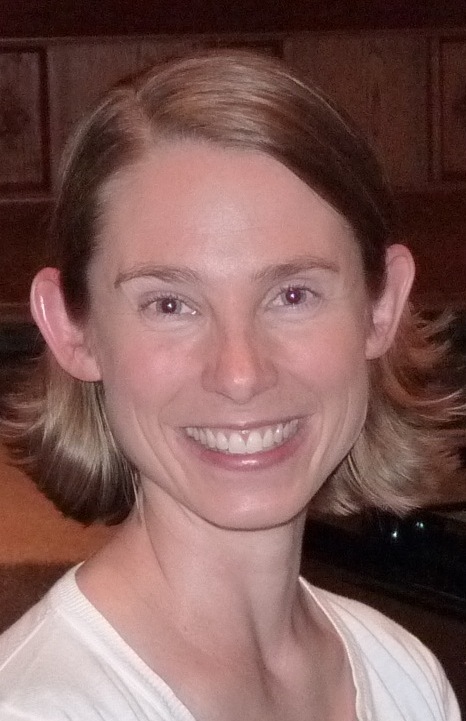 E-mail: carla.grossman@gmail.com
Teaching Experience: Since 2000
Degrees/Credentials:
Bachelor of Music with emphasis in Keybaord Pedagogy from Cedarville University. Studied under Connie Anderson and John Mortensen.
About Carla & Her Teaching:
Carla has been a piano instructor for more than 11 years, maintaining a studio of more than 50 students. She offers lessons in Beavercreek, Clayton and Centerville to students of all ages and levels. Lessons are tailored to each individual student. Though every student will be given a solid foundation in technique, theory and music reading, students will be able to learn a variety of musical styles as they progress. Carla enjoys teaching Classical, Pop and Church music.
Teacher Activities/Memberships:
Carla is a member of Music Teachers National Association, Ohio Music Teachers Association, and Ohio Federation of Music Clubs. Carla has many years of experience in accompanying and church music. She loves to accompany both vocalists and instrumentalists and currently plays in the praise band at Apex Community Church.
Student Opportunities:
Students have the opportunity to participate in Christmas recitals, OMTA Ribbon Festival and Scale Olympics, OFMC Festival and Spring recitals, as well as other special events.
Freda McKinney - Centerville/Miamisburg accepting students

Degrees/Credentials:
BME degree from Quachita Baptist University in Arkansas. She will compete her Masters from University of Dayton in the near future.
About Freda & Her Teaching:
Freda McKinney has been teaching for 30 years, all ages and levels. She uses many different types of curriculum. Her goal is to meet the individual needs of each student. Younger students will use the Music for Young Children curriculum. Children can begin studying with Mrs. McKinney at age 18 months. Piano instruction can begin at age three. Also, Skype lessons are available.
Bernadette O'Connor - Dayton, Ohio accepting students

Phone: (937)412-0838
E-mail: bravebear93@yahoo.com
Mrs. O'Connor is a private piano instructor and church musician. She has an extensive background accompanying for theatre, dance, and other musicians as well as a lengthy history in church worship.
Her educational background consists as a piano major at DePaul University (1975-1979), McPhail College in Jazz Piano Instruction (1981-1982) and Wright State University, studying with Dr. Leung in 1993. She also has a 5 year history with the Chicago Symphony Orchestra.
Mrs. O'Connor has a wide variety of experiences including being a rehearsal/performance pianist for "Godspell", "Candide", "You're a Good Man Charlie Brown", "Into the Woods," "West Side Story", and "Sweeney Todd." She also has accompanied several Ballet classes at different institutes including Ponticorvo Ballet Studio, Chicago School of the Arts, and is currently accompanying at Wright State University and for Dr. Jerome Kopmar of Sinclair.
She is also currently and adjunct teacher of piano instruction for Stivers School for the Arts (Dayton) and a private piano instructor.
Another personal enjoyment for Mrs. O'Connor is her ability to use her musical background for church worship. She has played piano, organ and synthesizer for various churches around the country and is currently the choir accompanist, children's choir accompanist, and member of the praise band at Aley United Methodist Church is Beavercreek.
Mrs. O'Connor is currently accepting private students into her personal studio and you may contact her directly for more information.
Krista Schupbach - Beavercreek, Ohio accepting students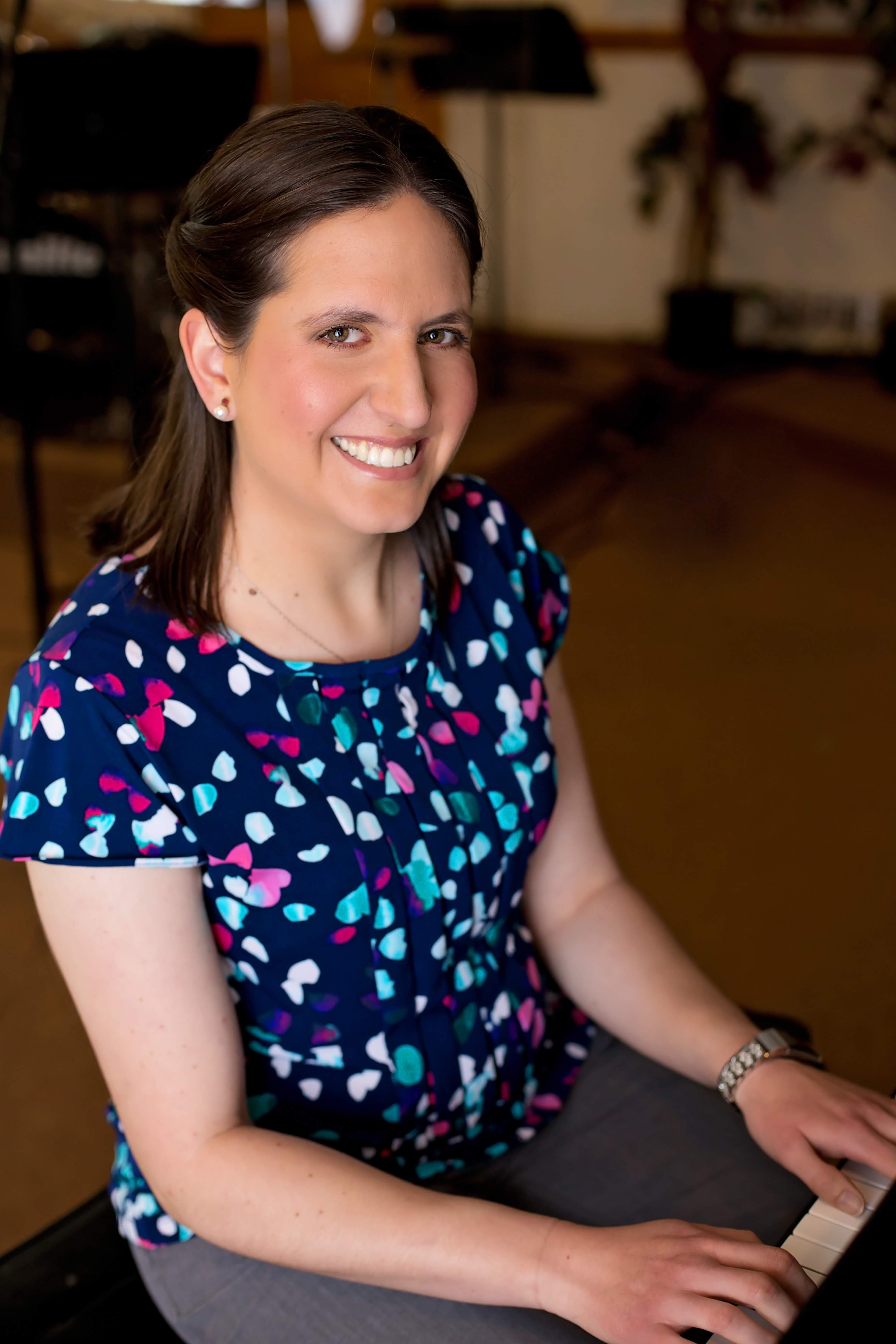 Phone: 937-204-4393
E-mail: krista@lessonsbykrista.com

Teaching Experience: Twelve years
Teaches: Beginners to Late Intermediate, Classical, Alfred Methods
Degrees/Credentials:
Bachelor of Arts in Music, concentration in piano, University of Dayton 2008
Teacher Activities/Memberships:
Member of the NMTA and the OMTA, also a regular choir director substitute and cantor at St. Luke Catholic Church and is a judge at the Federation of Music Clubs Festival. I have also performed twice in the Dayton Philharmonic Hometown Holidays choir.
Student Opportunities: Annual Christmas recital every December
Angela Vaubel - Beavercreek, Ohio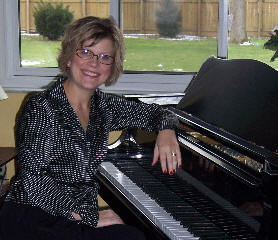 Angie Vaubel is a graduate of the University of Cincinnati College-Conservatory of Music with a Bachelor of Music and Master of Music in Piano Performance, where she studied with Frank Weinstock with a full-tuition scholarship. She was the valedictorian of CCM in 1994 and was awarded the Sword of Honor in the Sigma Alpha Iowa honorary music fraternity. Angie is a member of the Ohio Music Teacher Association, Music Teachers National Association, Ohio Federation of Music Clubs, National Federation of Music Clubs, and Beavercreek Piano Teachers Association. She is currently the festival chairman for the OFMC III-C District at Cedarville University and the Program Chairman for BPTA. Angie was awarded the OFMC Festival Chairman of the Year Award in 2009, and the OFMC Gold Cup Chairman of the Year award in 2007. Angie maintains a piano studio in her Beavercreek home. She has 26 students, and teaches all levels and ages. She has accompanied a variety of musicals at Abiding Christ Lutheran Church since 2002, as well as served as accompanist for Wright State music department and the Dayton Philharmonic Chorus in spring, 2009. Prior to teaching, Angie was the Admissions Officer for the University of Cincinnati College-Conservatory of Music where she oversaw the undergraduate admissions and scholarship process.
Angie's performing highlights include: 1991 recipient of Schroeder Scholarship Award for the top prize in National Guild Competition, 1992 Cliburn Scholarship Competition, 1991 State of Iowa winner for the Terrace Hill Endowment for the Arts which was televised on Iowa Public Television and she was honored to present a solo piano recital at the Terrace Hill governor's mansion in Des Moines, and the 1990 6th place winner at the Young Keyboard Artists Association International Piano Competition in Oberlin, OH. In addition, Angie was a three-time winner of the Northeast Missouri State Piano Festival and a three-time winner of the Iowa Music Teachers Association state competition.
Besides music, Angie enjoys volunteering at the local elementary school, cheering her girls on at soccer games, gardening, and trying new recipes in the kitchen. Angie resides in Beavercreek with her husband, Aaron, and two daughters, Caylie and Kristina.
Amy Wang - Dayton, Ohio accepting students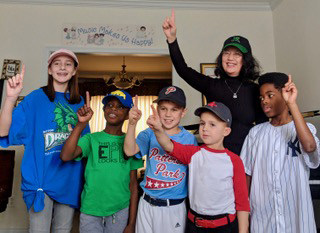 Amy's Piano Academy, L.L.C.
Let's play!
Create "Aha" moments for piano students.

amyspianoacademy.org
1625 Gatekeeper Way
Dayton, OH 45458
Phone: 937-626-1929
Email: artofpianoplaying@gmail.com
Lessons:
One-on-One
Duet Lesson
Group Lesson at Rosewood Art Center
Student Opportunities:
National Music Assessment
Monthly Recital/Workshop
Math and Music Summer/Winter Camp
Competition and Scholarship
If your child knows 1, 2, 3, 4, and 5, (s)he is ready for lessons at Amy's Piano Academy! Using Ms. Amy's number system, your child will be able to play their favorite song at the first lesson.
Amy Wang graduated from City College of New York. She is a Founding teacher of the Music Development Program. Ms. Amy emphasizes her teaching on cultivating students' interests as well as growing their skills. With over twenty years of teaching experience, she loves to bring the joy of music to all her students.
Here's what some of the students and students' parents have said:
"Amy is amazing! She's great with children and uses an innovative out-of-the-box method to teach piano. Because of her simplified instruction, her students pick up music quickly and truly love the piano."
"Ms. Amy's enthusiasm for music shines through in her teaching. She keeps it light and fun, but it is also disciplined. My daughter said she has enjoyed learning songs she likes (Star Wars, etc.) and getting ready for the recital!"
Cheri Warner - Beavercreek, Ohio wait list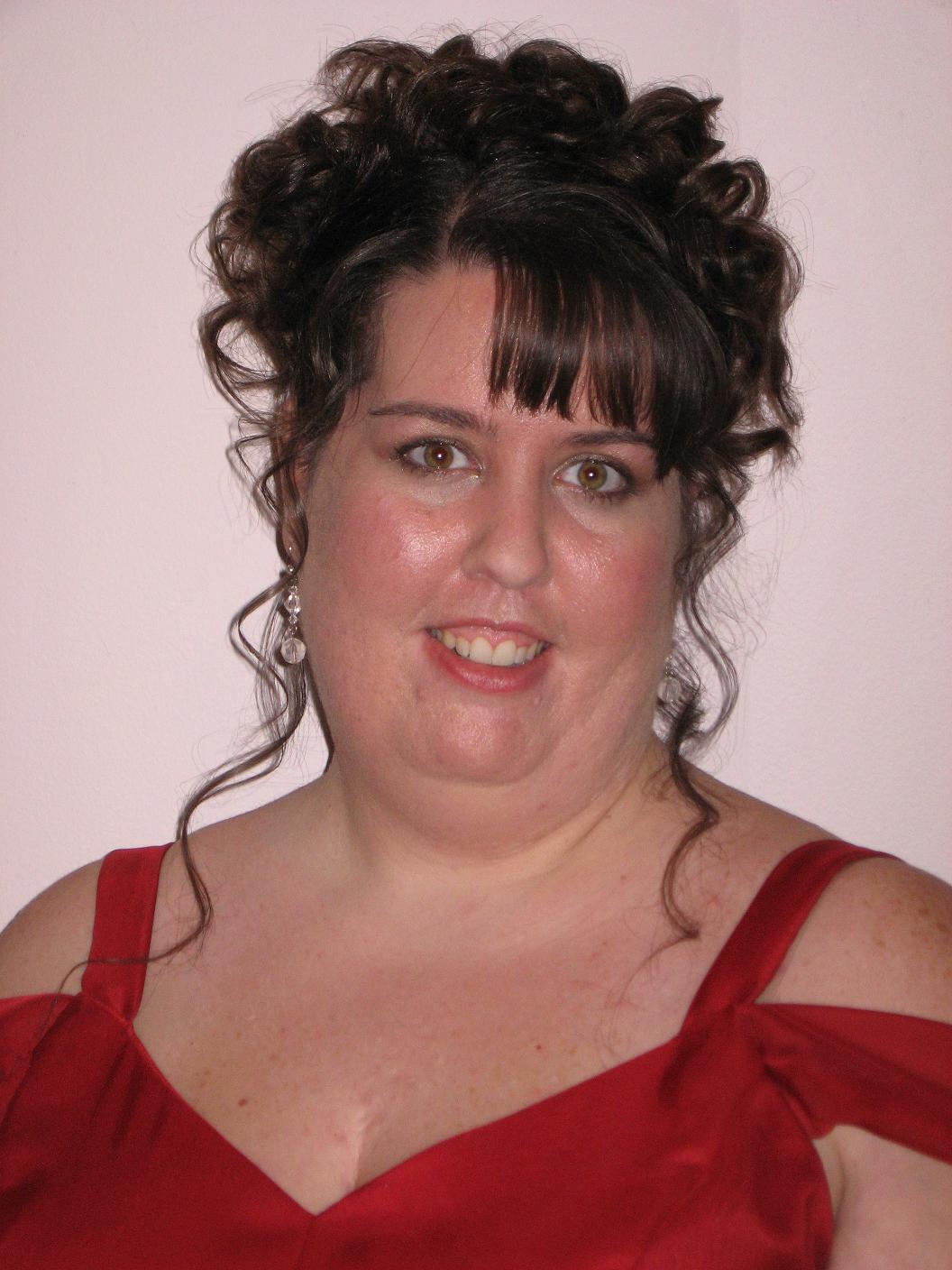 Phone: (937)320-1716
E-mail: cookiecaw@aol.com

Students are accepted by audition/interview.
A Beavercreek High School Alumni, Mrs. Warner has been teaching privately since 2001. She was admitted to Wright State University on a music scholarship and graduated with her B.A. in Music, focused on piano study. Having students of all ages, including adults, she teaches a variety of levels and abilities and includes theory, composition and music history into her lessons.
Cheri Warner studied under Mrs. Shirley Dickson, nationally published composer Mrs. Jean Martin, and Mrs. Grace Kwak before advanced training under Dr. Jackson Leung, head of piano studies at WSU.
Past performances have included 10 years of participation in Ohio State Piano Festivals in solo and duet categories, National Guild Auditions, touring local schools for Advancement of the Arts and she continues to perform at her own studio recitals and other community events. She and her husband sing in their church choir and have done special musical performances and play for weddings- solo, duet, or with other musicians. She is also the pianist for praise band "Defying Gravity" at Aley United Methodist.
Besides teaching, Mrs. Warner judges several piano festivals, helps with the Allegro Junior Music Club, and is a member of OMTA, MTNA, Dayton Music Club, National Guild of Piano Teachers, National Federation of Music Clubs and is the current Judge Chairman for the District III-G Festival and the past president of BPTA. She has recently helped with the Bach-Beethoven-Brahms Educational Outreach Program in Cincinnati and was a Judge Associate at the 2007 World Piano Competition.
Students of Mrs. Warner have attended workshops and performances by Leon Bates, been chosen to play at a Masterclass by composer Melody Bober, and received only Superiors or Excellent marks at Junior Festivals. Students have also been asked to perform for the Beavercreek City Council's Award Ceremony for the last several years. She has had as many as 30 students complete the MTNA National Music Award Program in one year and has several students continue on in Music programs at universities such as Valparaiso, Utah State, Wright State and The Ohio State University
Current tuition: 1/2 hr = $70/mo. 45 min. = $90/mo.
Books/Materials: Alfred's Basic Piano Course and other music as suited per student.
Recitals: 2 recitals per year, and students have the opportunity to perform in many other outside events.
Angela Wickizer - Beavercreek, Ohio
E-mail: ma.wickizer@sbcglobal.net
Degrees:
Master in Education with emphasis in music
Bachelor of Music Education with emphasis in piano
Teaches the following: Beginners through advanced students.
Most frequently used method is Faber and Faber, although other methods may be used depending on the need and ability of the student. Both theory and technique are stressed. Students will also be exposed to various styles of music; for example: classical, pop, blues, jazz, and church music. The amount of study in any of these styles will depend on the desire of the student.
Memberships:
Member of the Ohio Music Teachers Association
Dayton Music Club
National Federation of Music Clubs
Beavercreek Piano Teachers Association
Participating teacher of Allegro Jr. Music Club
Additional musical experiences: teacher at both public and private schools, pianist for churches, and choir director for both children and adults.
Student Opportunities for Performance:
OFMC Music Festival held at Wright State
OMTA Ribbon Festival
Allegro Junior Music Club
Both the BPTA and OMTA Honors recitals
Studio recitals
Debbie Yanney - Beavercreek, Ohio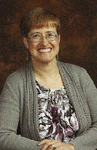 Debbie Yanney graduated from Wright State University with a B.A. in Music (concentration in piano) in 1983. She has been teaching for over 38 years and takes students of all ages, although she especially enjoys teaching younger students. She is organist/pianist at Kirkmont Presbyterian Church in Beavercreek.
Mrs. Yanney offers 30-60 minute lessons and uses the Faber Piano Adventures series most often. Lessons include semi-annual Repertoire classes where students meet in small groups with other students of their level to perform in a low-stress environment and to play educational music games. A small-group, low-stress recital is held once a year. Mrs. Yanney has an extensive library of supplemental teaching pieces of all styles (jazz, sacred, Classical, popular, etc.).